High Quality plastic forming Technology Manufacturing In The UK
A Complete Solution for your Vacuum Forming needs.
DMS Plastics have been at the forefront of Plastic Forming Technology since the company's incorporation in 1985.
product & design capabilities
Design & Development
We have a vast knowledge of raw materials and processes that can bring your ideas to reality.
plastic forming processes
Production & Assembly
DMS Plastics have over 35 years' experience in the plastics processing industry, specialising in Vacuum Forming, Line Bending, CNC machining and Assembly
Recent Bespoke Project Examples
It's likely that many of the plastic products you come across in everyday life have been made using processes that we at DMS specialise in.
DFx Technology has worked successfully with DMS for over eight years. Throughout the design, tooling and production phases, DMS's technical expertise is second to none. They have undoubtedly been a wholly dependable, key-supplier to DFx over many years and I am certain that they will remain so as we continue to trade into the future."
DFX Technology
Key Vacuum form supplier to Aircraft seating since 2008.

Contour Aircraft seating, Zodiac Aerospace & Safran seats GB

Professional, proactive and a reliable supplier to Safran seats GB.
Always responsive to our ever changing production demand requirements, and delivering quality products in-line with production schedules.

Would like to focus particular praise, for the first class support given to challenging New Product Introduction (NPI).

Always prepared to go the extra mile during development, pushing the boundaries to achieve repeatable high quality components for our Super first class, First and Business class seating.

Thanks you for your continued support
Safran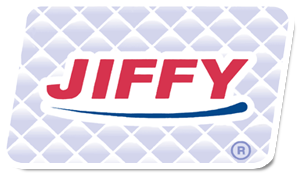 DMS Plastics have been manufacturing vacuum formed products for Jiffy Trucks Ltd now for over 15 years. We've always found DMS great to work with, top quality workmanship and delivered on time, any small issues we've ever had have been dealt with quickly and in a professional manner. I can fully recommend this company for your plastic needs.
Jiffy
K.E.G Signs contacted DMS Plastics to help produce large columns for this project. DMS were able to source tooling quickly and with the capacity on their large Vacuum Forming Machine, they were able to manufacture to columns to meet our fitting schedule. We worked very well together, and the impressive images shown are the final result.
K.E.G Signs Ltd